See You In Dallas For IFAI Expo 2018
Can you believe that IFAI Expo 2018 is less than a month away? This year's expo, put on by Industrial Fabrics Association International, is taking place in Dallas, Texas from October 16 – 18th, 2018.
Get ready for an exclusive preview of what PAIHO® will feature for the show, and come see these items for yourself at Booth A2631. For the first time ever, PAIHO® will be exhibiting in the Advanced Textiles section of the show. This means booth visitors will get an in-depth look at how our products are applied in various markets, along with insider information on our latest product developments! Bonus: Read to the end to get our exclusive FREE show floor registration code.
This year's expo will be bigger and better than ever – you won't want to miss it! Here is a guide to what items we will be showcasing this year.
Hook and Loop
ETP-56S Diaper Molded Hook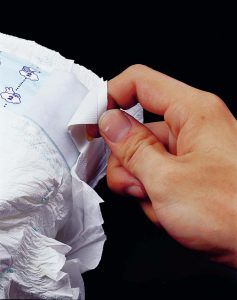 The ETP-56S Diaper Hook is a revolutionary molded hook fastener designed for the personal hygiene and diaper industry. Unlike any other design in the diaper hook industry, this Easy Tape® hook fastener features both stable peel and shear strength along with soft touch hand feeling. The high-strength hook shape means less material is needed to perform equal to or better than other brands, creating major cost savings in the long run.
This light, ultra thin fastener is perfect for disposable diaper and personal hygiene applications. Available in white, clear, and colors by request.
All-In-One Strap

The All-In-One Strap is our innovative jacquard elastic loop strap with either a single-sided or double-sided hook fastener. Unlike any other strap in the industry, this product weaves multiple elastic structures into one adjustable strap. The hook and loop closure allows for quick and easy adjustment. This jacquard elastic loop strap is superior in comfort, moisture-wicking ability, and customizability. The All-In-One-Strap is perfect for orthopedic equipment, wearable tech, military/tactical, footwear, and apparel applications.
OK Loop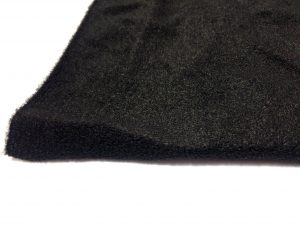 OK Loop is a low-profile ETB-09 knit loop that combines a smooth, plush surface structure with high elastic stretch. This elastic stretch loop is compatible with our low to medium cycle Easy Tape® molded hooks, like ETN-21C, ETN-32C and ETR-62S.
OK Loop is designed with an ultra-soft and thin flexible fabric to serve the needs of the medical and orthopedic industry, along with any applications that require a wide stretch loop.
Specialty Products
Loc-Grip Anti-Slip Film The Loc-Grip is an anti-slip TPR film designed for the medical, apparel, and sporting goods market. It features fine hand feeling, water resistance, and strong durability. The material can be applied to backpack straps, sporting gloves, drink coasters, apparel, and sports equipment handles.
The Loc-Grip is an anti-slip TPR film that is designed to be safe for frequent skin contact, making it ideal for sporting and medical orthopedic applications. Unlike other anti-slip material that may lose its grip in water, TAKO maintains its function when wet and regains full slip resistance once dried. This soft touch material is perfect for any application that requires medium abrasion resistance and fine hand feeling. Available with knit fabric, microfiber elastic, or adhesive backing.
Easy Click Automotive Fasteners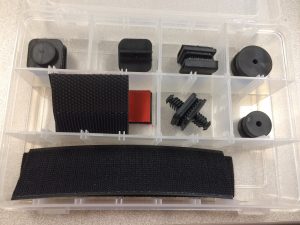 These reclosable automotive fasteners are designed to replace one-time-use tooling inside the vehicle. These pieces can be molded to spec and used in areas such as the car headliner, trunk, and door panels.
>>Learn more about our automotive fastener line here
Fabric
Chenille Yarn Fabric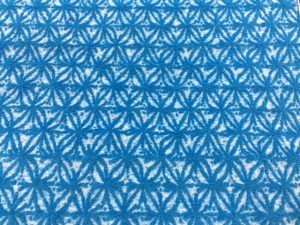 The Jacquard Chenille Fabric features an ultra-soft hand feeling similar to velvet fabric. This type of soft, fuzzy yarn can produce a wide range of textures and patterns. Our chenille yarn can be woven to give a smooth even surface or 3-D textural look. Simply give us the digital artwork file and we can produce it! The material is perfect for home decorative fabrics, upholstery, rugs, trim and apparel. The material also has thermal insulation properties, making it ideal for scarves and outerwear.
>>Learn more about our woven jacquard fabric here