Last time, we broke down the difference between woven and knitted fabric. This week, we'll dig deeper into Woven Jacquard fabric and its applications.
What is Woven Jacquard?
Woven jacquard is an innovative, breathable fabric that is digitally woven. There is no need to open a new printing board or sublimation roll for every new design. Simply input the artwork file and the jacquard machines can weave it – opening up a world of possibilities!
From simple to complex designs, Paiho's advanced European Jacquard looms break the limitations of traditional weaving, with the capability to produce a wide range of intricate patterns. Virtually any design can be engineered into the fabric. This advanced textile fabric also features a wear-resistant layer that resists shrinkage and repels water.
Where Can You Apply Woven Jacquard?
Typically, you will see woven jacquard on apparel and shoes. With Paiho's automated weft jacquard machines from Europe, we are capable of providing intricate woven detail on a variety of applications. While this fabric works well as a standalone component, it can also be applied as a backing to molded hook fasteners, specialty loops, elastics, webbings, straps, and even coasters!
The examples below show just a fraction of the possibilities with digital weaving/jacquard:
3D Digital Woven Fabric Coaster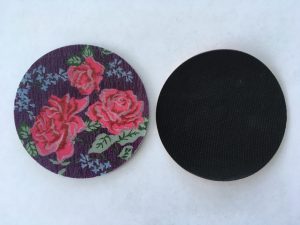 With TAKO non-slip material
Interchangeable Embroidered Patch/Label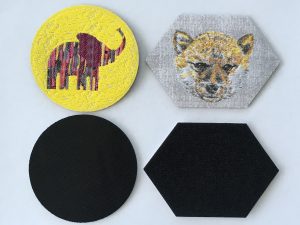 With TAKO or Easy Tape® Molded Hook
Jacquard Tightening Strap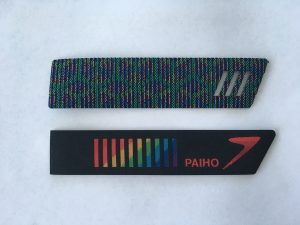 With Easy Tape® Molded Hook
Jacquard Backing Cuff Tab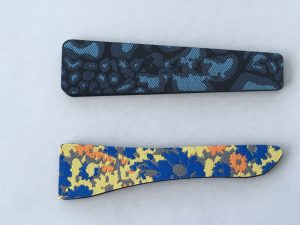 With Easy Tape® Molded Hook
Woven Jacquard Webbing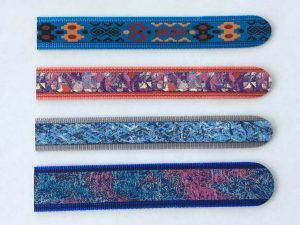 Jacquard Elastic Webbing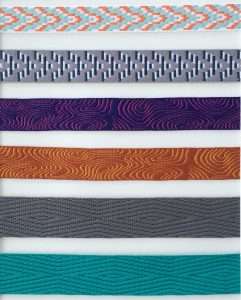 Woven Jacquard Elastic Band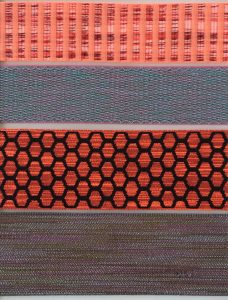 Interested in learning more or getting a sample? Contact us today!