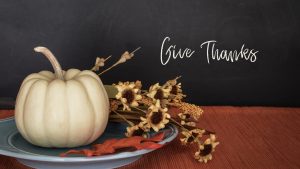 Happy Thanksgiving!
In this season of thankfulness, we are thankful for our customers, friends and family, which we value so greatly. Thank you for all of your support. Wising you a blessed and bountiful Thanksgiving filled with good food and great memories.
Friendly reminder of our holiday schedule – We will be closed for the following days:
November 22 – 23, 2018 – Thanksgiving Holiday
May the good things of life be yours in abundance, not only at Thanksgiving but throughout the coming year!