Paiho® can assist in design, fabrication, and manufacturing of patches.  Our product development and fabrication department can create patches  to be customized with up to 12 colors.
Our patches are great for tactical application such as vests, backpacks, helmets and more.
·  Patches are available for sew-on or pressure sensitive adhesive.
·  Customized die-cuts for a premium finish.
·  Patches can be produced with hook and/or loop.
·  Recycled material options are available.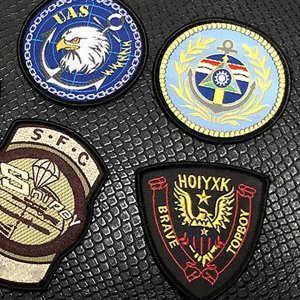 Click below to see more of our products.