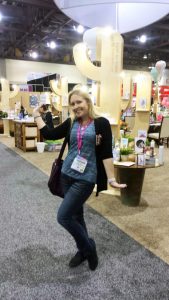 If she could transform into any animal, she would become a lioness. Meet our fearless Business Development Manager, Jocelyn!
Jocelyn helps develop new and existing business for Paiho North America, although her job is "much more than the title holds."
She is inspired the most by her grandfather and is passionate about her children and family. "Regardless of what [my grandfather] has encountered in life, he is always gracious, positive and wise!" said Jocelyn
Her favorite activities vary by season, but her favorite place in the world is home. "In the summer, I love to be on the water at a lake with friends and family. Otherwise, curled up watching movies with my family is what makes me happiest," said Jocelyn.
More Fun Facts About Jocelyn:
Favorite TV Show: Beverly Hills 90210 ( I guess I just gave away what generation I am from!)
All-Time Favorite Movie: Tombstone
Chosen Superpower: To freeze time, the older we get the faster it goes!
Secret Talent: Very good at reading people