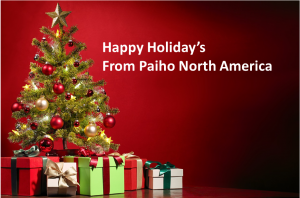 In this season of giving, we at Paiho want to give back to the people we appreciate most – our customers. To thank our wonderful customers for their support, we would like to offer you a free holiday gift for all orders over $500 that ship between December 5-27.
Only 22 more days until Christmas!
Paiho is dedicated to creating the highest quality hook & loop fasteners, elastics, webbing, and drawcords for a wide variety of applications. We specialize in customizing your order, from selecting the right color, to cutting the length and shape you need. We don't standardize, we customize!
Interested in exploring our product lines? Call us toll-free at 800-328-4747 or email sales@paiho-usa.com to reach our trained customer service staff and find out which of our products are best for your item!