Why go through a middle-man when you can choose direct? At PAIHO®, we specialize in R&D, customer solutions, and niche products. Today, we want to introduce our fabrics! We have developed knitted and woven fabrics that focus on exquisite patterns and innovative designs. First, what is the difference between knitted and woven fabrics? The answer is based on the fabrics structure. For instance, knitted materials have higher breathability because of its open holes. Whereas, woven materials are also breathable; however, the structure is more static and closed.
Below, you will learn about our main fabrics and its applications. All of our fabrics offer post processes and customizations. By offering a wide variety, we strive to personalize each customers experience to find their perfect business solution.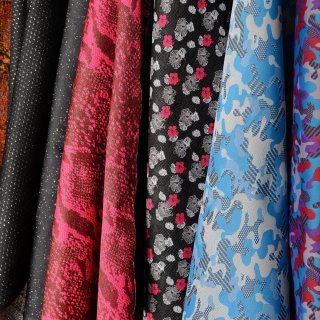 Unlike common printed and stamp designs, jacquard woven fabrics are created to have a reversal pattern that is visible on the inside. Our weaving machine gives us the capability to achieve intricate and exquisite patterns. Our professional R&D team works with you to find the perfect fabrics, designs, and customizations. Furthermore, each fabric can be weaved up to 12 colors. You can choose amongst our 168 stock colors for faster sampling. Additionally, PET recycled yarn is available for all woven products.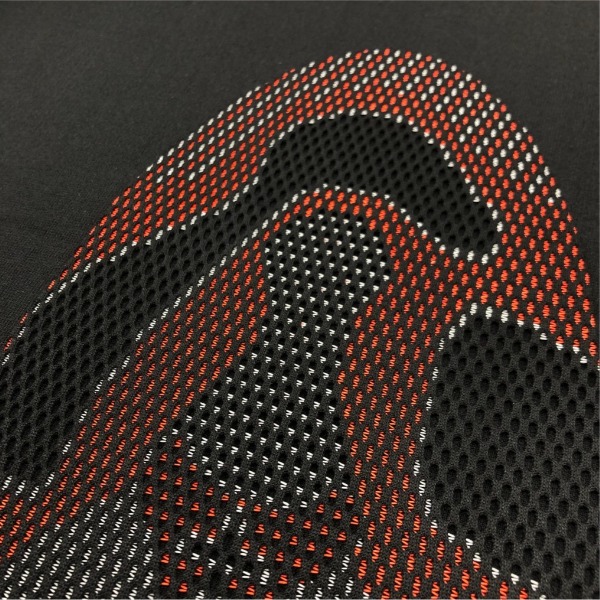 The knitted jacquard mesh, also known as the "sandwich" mesh, comes in a single-layer or double-layer option. Firstly, the single layer mesh is a one-piece production. The fabric is breathable, thin, and light. its applications include: Sportswear, Footwear, Apparel, Luggage, Furniture, and Outdoors. The double-layered mesh is durable, multi-colored, and breathable. Additionally, customers are able to choose their preferred color, texture, and thickness. Applications include: Outdoor, Sports, Footwear, Apparel, and Luggage.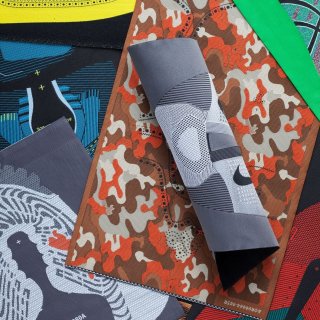 Achieving custom designs and offering post-process capabilities help you stand out. For instance, we offer over 15 yarn types: TPU, Recycled, Metallic, Space-Dyed, and Elastomeric Yarns. Post-processing treatments include various coatings, water repellent treatment, embossing, fleece finishing, brushing and digital printing. To learn more about our services, please visit our Service Page.