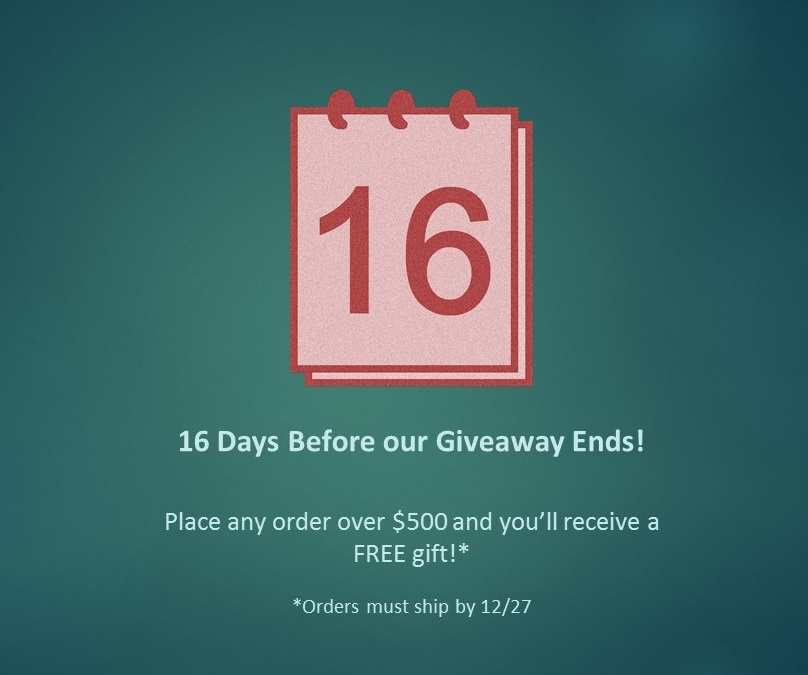 Don't forget to place your orders today! All orders over $500 that ship between now and Tuesday, December 27th will receive a FREE holiday gift.
We at Paiho wish you a wonderful holiday season and hope that we can continue to service you with quality customer support and the best hook & loop fasteners, webbing, and elastic products.
Call toll-free today at (800) 328-4747 to speak with our knowledgeable customer service representatives.