Halloween is an incredibly social holiday that allows people to get together in costumes of their choice. As many people purchase or customize their costumes, it is important to have the right materials to get the job done. PAIHO® has a vast collection of high-quality hook and loops that are seen on adult, kids, or pet costumes. Let's take a look at the best materials to use for your costume:
Standard Nylon Woven Hook & Loop
Our Standard Nylon Woven Hook & Loop is great for all general purposes including costume applications. This hook & loop has a high cycle life and is available in a back-to-back format to enable more customization and use for any kind of costume!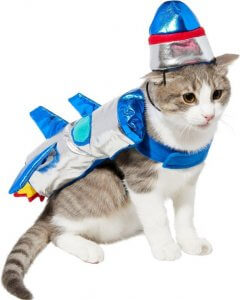 Our digital woven fabric implements innovative and breathable material through digital designs and patterns. PAIHO's woven jacquard series can deliver diversified, colorful patterns, and functions with an excellent hand feel. The fabric is perfect for the upper parts of shoes and overall accessories. For jacquard patterns, PAIHO® allows weaving up to 12 colors and hundreds of stock yarn for fast sampling. We carry different types of fabric that offer great functionality and eco-friendly characteristics. Our digital jacquard woven fabric is processed with coating, water-repellent treatment, embossing, fleece finishing, brushing, and digital printing to present various tactility and functions.
Our Knitted Fabric also known as spacer mesh, is made with dyed yarn and high-quality spandex to deliver strong stretchability, textile patterns, and air ventilation. Knitted Fabric allows for various characteristic changes based on customer preference. Knitted fabric is great for many applications including shoes and apparel. Spacer Mesh features superb breathability and acts as a durable alternative to foam. This high-cycle material is made to withstand frequent usage and wear.
Our fabric is great for uses beyond holiday wear as well! We aim to make our products useful for all applications.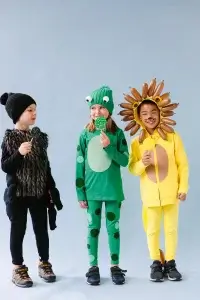 This Halloween, get the highest quality materials for your costume. PAIHO® hook & loops and fabric has you covered when it comes to comfortability, secureness, and authenticity. Take a look at our apparel and footwear wear options that can also be applied to Halloween costumes!