Constant Innovation
We're always pushing for innovation and change in surprising ways. Every day at Paiho, we are taking the concept of hook and loop fasteners and transforming it into cutting-edge new products. Our factory R&D departments are hard at work developing the latest in fabric technology, and we're constantly thinking of the question – what's next?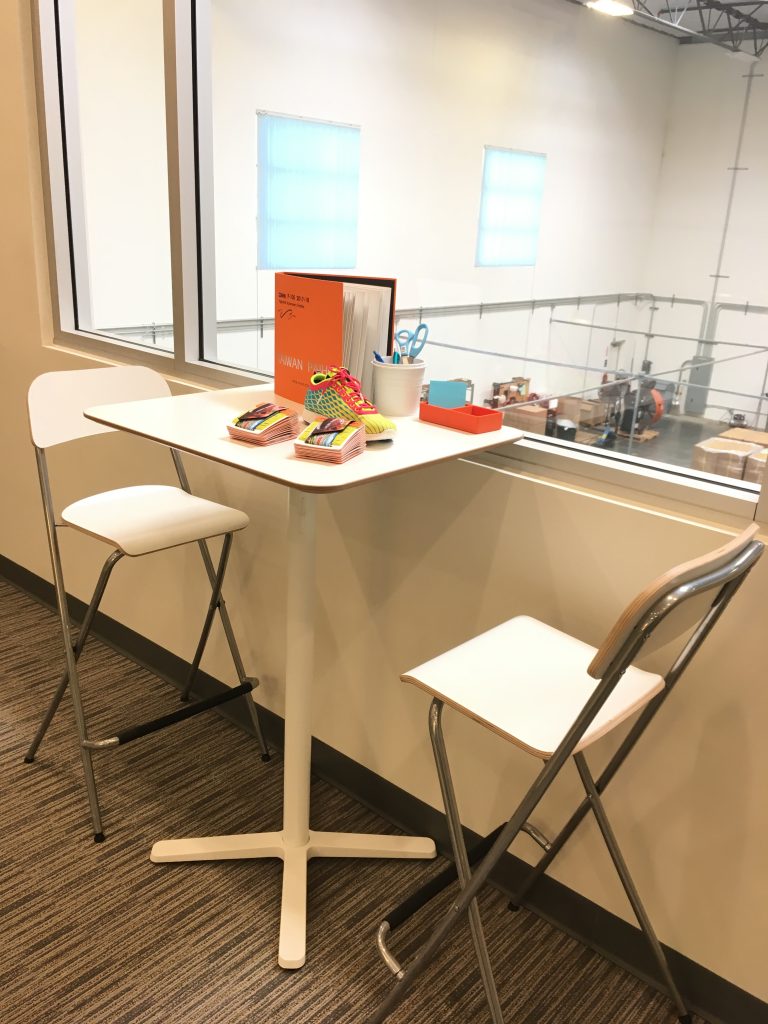 A Change of Space
With an ever-expanding product line, we needed a space that would act as a visual guide to all our products as well as a place to display physical samples. After months of design and organization work, we hung up the last roll in our new sample space! This space now houses our complete line of hook & loop and molded hook fasteners, in addition to our accessory products.
Enjoy this exclusive first look at our very own PaiSpace: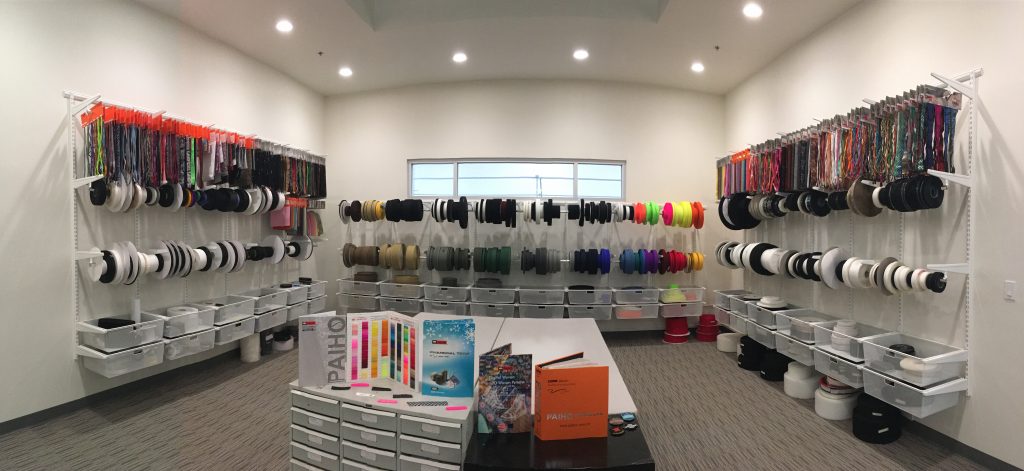 We also have a library (Paibrary) of hook & loop knowledge. Take a look at the finished products that use our fabric, shoelace, elastic and molded hook fasteners.

Curious what the view of our sample room is from above? We've got you covered too.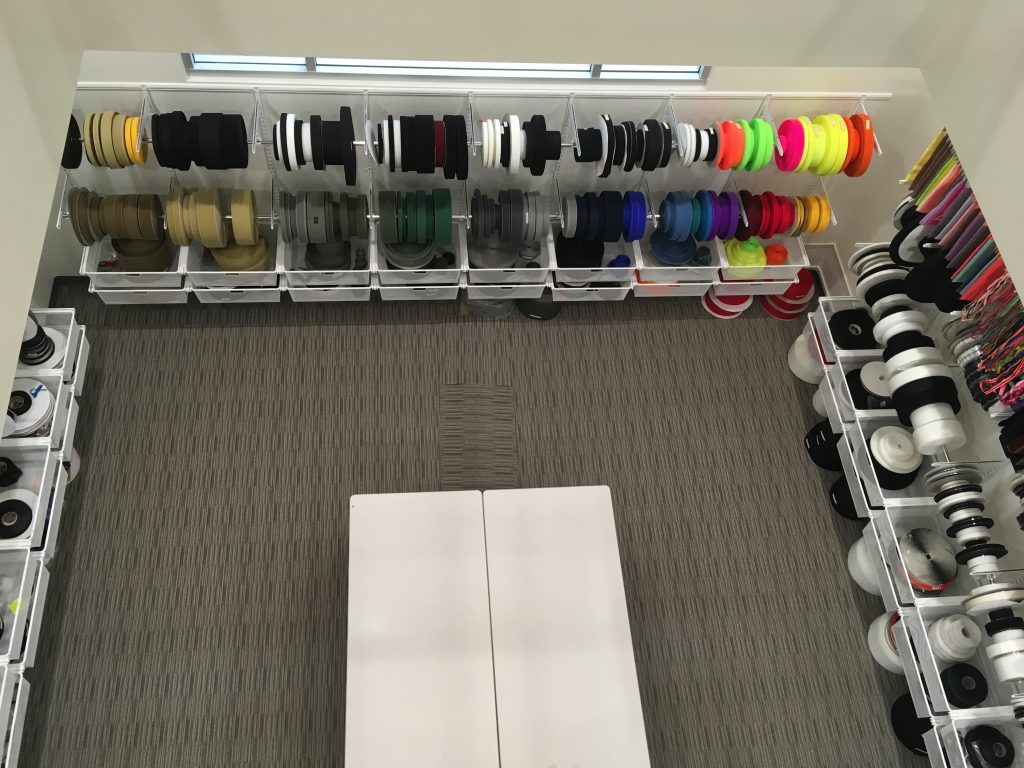 Pictures are worth a thousand words, but if pictures are not enough for you – stay posted! We have an exciting new creation coming soon that will put you in the shoes of Paiho North America for a day…keep checking our blog and follow our social media to be the first to know!
At Paiho, we are making something new every day.