Register For Free With Our IFAI Expo 2017 Code
Trade shows would not be the same without our valued customers, so we're giving you an opportunity to join us at the Industrial Fabrics Association International show on September 26-29 in New Orleans. Just use the VIP code below to register as a guest for FREE!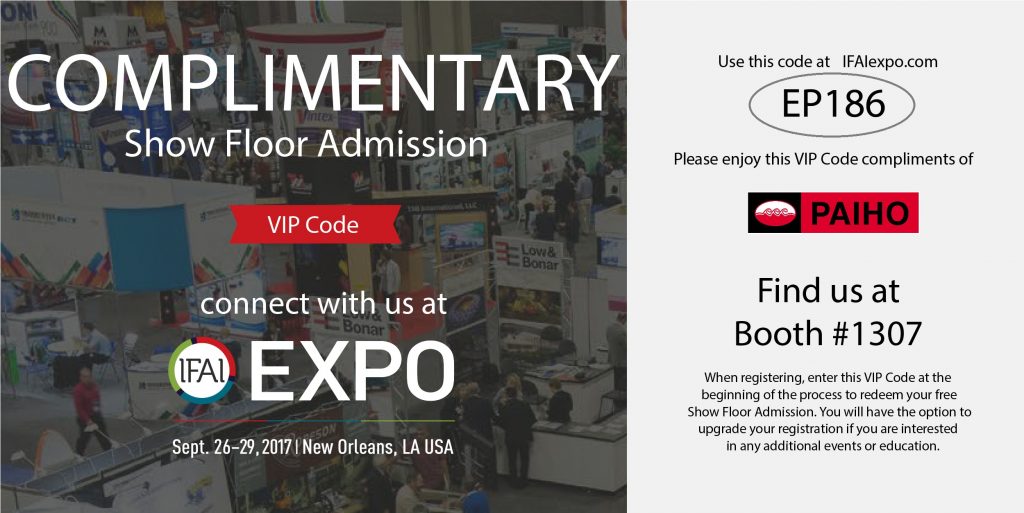 We have many exciting new things in the works for this year's IFAI, so we hope to see you at the show! Stop by Booth #1307 for games, giveaways, new product showcases and to connect with us one-on-one.
So don't be shy, come say hi to our Paiho employees at Booth #1307 or contact us at (800) 238-4747 if you would like to arrange a meeting in NOLA during show week! We would love to connect.
In the meantime, you might spot us online or in print in the upcoming months (check out our tab in the Specialty Fabrics Review 2017 Buyer's Guide)!