PAIHO's Nylon Easy Tape is an entire product line utilizing the most technically advanced methods of molded hook manufacturing. Patented processes of molded hook technology provide limitless hook configurations designed for specific application. For example, molded hooks are suitable for making cuff tabs and various fastening straps. By using advanced computerized digital printing, easy tape can be printed with various designs. Compared to the common molded hook with a cold resistance of 5 degrees fahrenheit, PAIHO's molded hook is cold resistant up to -4 degrees fahrenheit. Additionally, Easy Tape come in colors such as black, white, and semi-transparent. Custom colors and polypropylene material are available upon request. 
Here's is a highlight of features and differences between the Molded Hook and Traditional Hook:
Super Light & Thin
Super Strong Shear Strength
The Gap Between Hook and Loop After Closure is 1.5mm, while the Traditional Hook is 3-3.5mm
Able to Be Sewn or Welded
Opposite Side of the Hook is Able to be Printed to Enhance the Image of Brand and Appearance of Product
High Cycle Life
Can Be Manufactured Up to 12″ While the Traditional Hook is Up to 6″
Produced from resins that are extruded, not weaved or knitted compared to the traditional hook
Offered in Various Materials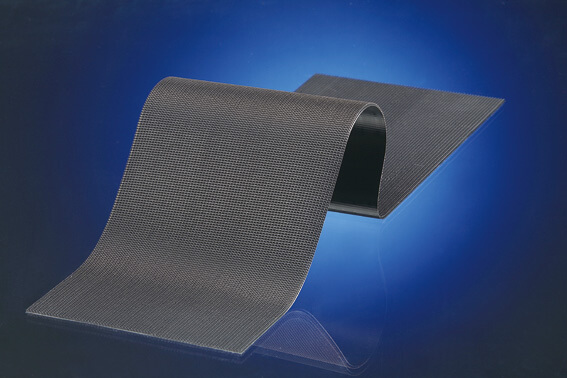 With more than 20 years of experience in molded hook development, PAIHO® has created a series of molded fasteners for various applications. More specifically, our ETN-62I Molded Hook is ultra-thin and designed for high cycle life applications with cycles up to 10,000 times with only a 20% decrease in shear strength performance. The product can better perform against harsh weather conditions making it a soft, fit and durable option. For maximum effective peel and shear strength, our recommended loop is the 1057 unnapped loop. Various patented Easy Tape applications can be used for medical, military, industrial, and sporting purposes.
Click below to view our collection of Easy Tape: Molded Hook products: