PAIHO® produces premium series and customizations of elastics for infinite applications.
Our elastics can be functional for an array of applications including apparel, footwear, and tactical.
They can be braided, woven, knitted or Jacquard customized.  
Jacquard patterns are available for up to 3 colors.
We offer post-processing treatment: spreading with eco-friendly silicone, reflective flim, screen print, sublimation print, and high frequency embossing.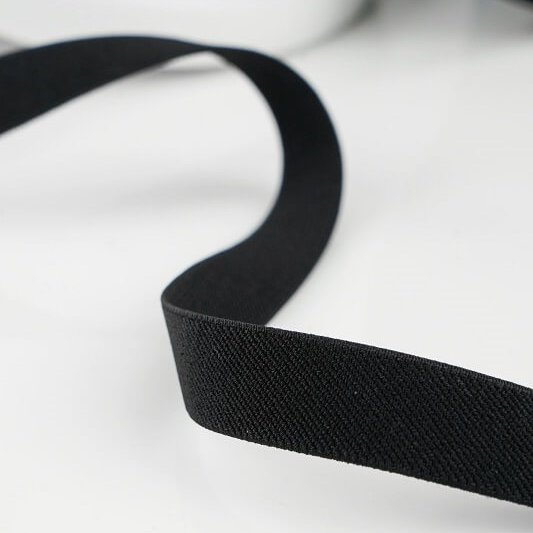 Braided, Woven, or Knitted Elastic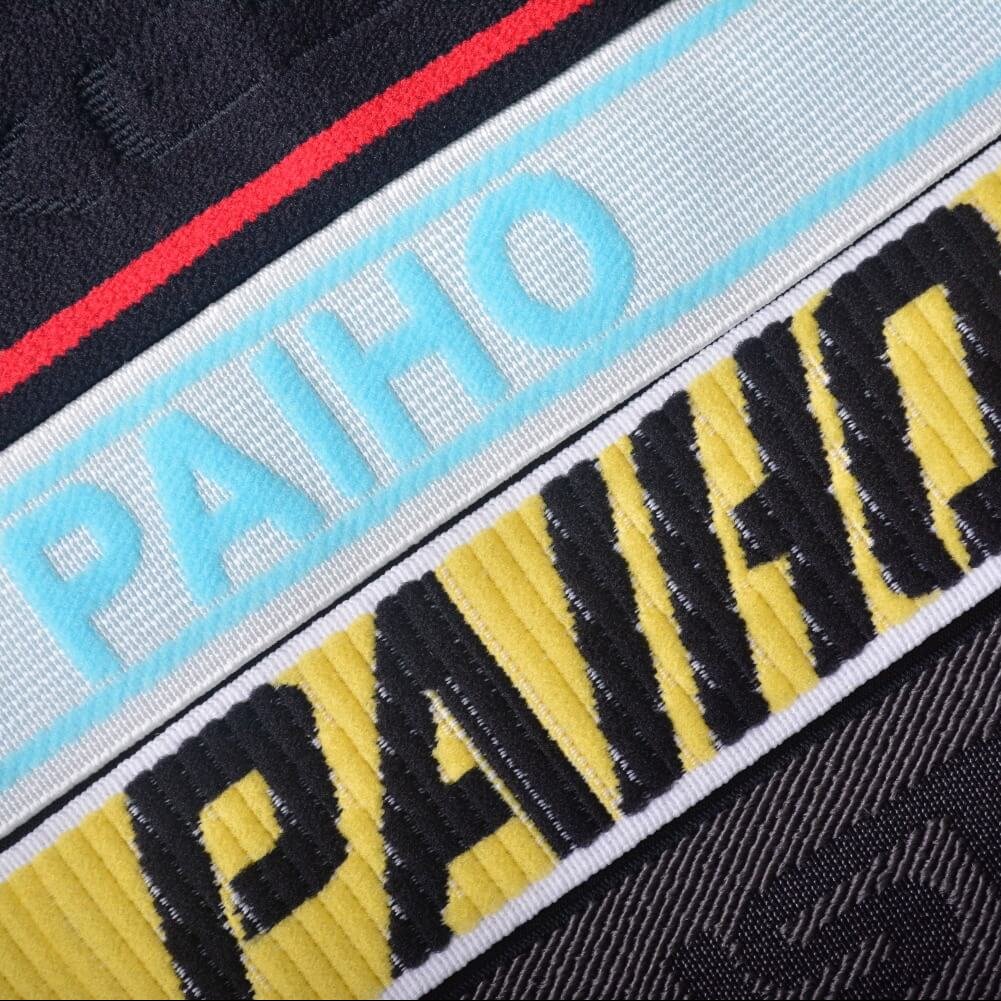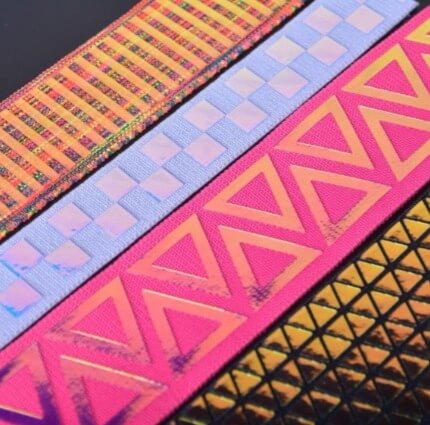 Radiant Film Geometric Elastic
Click below to see more of our products.